Aesthetic Korean outfits are something that I definitely want in my wardrobe. I have a whole Pinterest board for them and every time I see them, I literally buy a new item. Sometimes, it might be hard to achieve Korean aesthetic outfits but it's not really that hard to do if you have the right inspiration. 
This post contains affiliate links
Korean Fashion
Basic But Complicated
If you look at Korean Fashion as a whole it consists of a range of different outfits. From a skirt and jumper to matching patterns with loads of jewelry.
They mostly have basic clothes with accents to show off certain parts of the outfit. But it can sometimes get really complicated. Korean Fashion utilizes unique accessories, big bold colors, and different patterns to spice things up.
Oversized
Sometimes I feel like Korean fashion consists of oversized clothing. It can be paired with everything; that's probably why it's a staple look.
Bold Colours.
As you probably know you normally create an outfit around an accent color. However Korean Fashion takes it to another level. The use of bold colors like yellow, purple, and blue catches your eye. When I first started looking at Korean Fashion this really shocked me. Sometimes an outfit is created with only one color but different shades.
Patterns
People are not afraid to match patterns in South Korea and most of the time it works. Patterns from stripes to checkered clothing are all matched together to create a beautiful outfit that leaves many people in awe ( including me). I have realized that a lot of items include plaid which I love and you will too.
If you want to know in more detail about Korean fashion check out my other post: A Beginner's Guide To Korean Fashion
Aesthetic Fashion
Aesthetic Fashion is a type of fashion that people would describe as pleasing to look at. However, I would say that aesthetic fashion is clothing that is unique with bold clothes that typically would have been trendy years ago.
There are lots of different types of aesthetic fashion which mainly include 90s fashion, 80s fashion, and 70s fashion.
Check out my other post for more detail: A Guide To Aesthetic Fashion – Everything you need to know
Aesthetic Korean Outfits
Yesstyle
Before we get started, I just wanted to mention the best and I mean the best place to buy aesthetic Korean outfits. Yesstyle! If you haven't heard about Yesstyle, they are the no.1 place to buy Korean fashion. They sell clothing that is Korean, Japanese, aesthetic, grunge, soft girl, e-girl, literally everything. You can buy amazing items that cost under $20 and they run sales like every single week where you can get items up to 80% off. The other day I bought this hoodie that was on sale for $12.98 when it was originally $64.90. Can you believe that!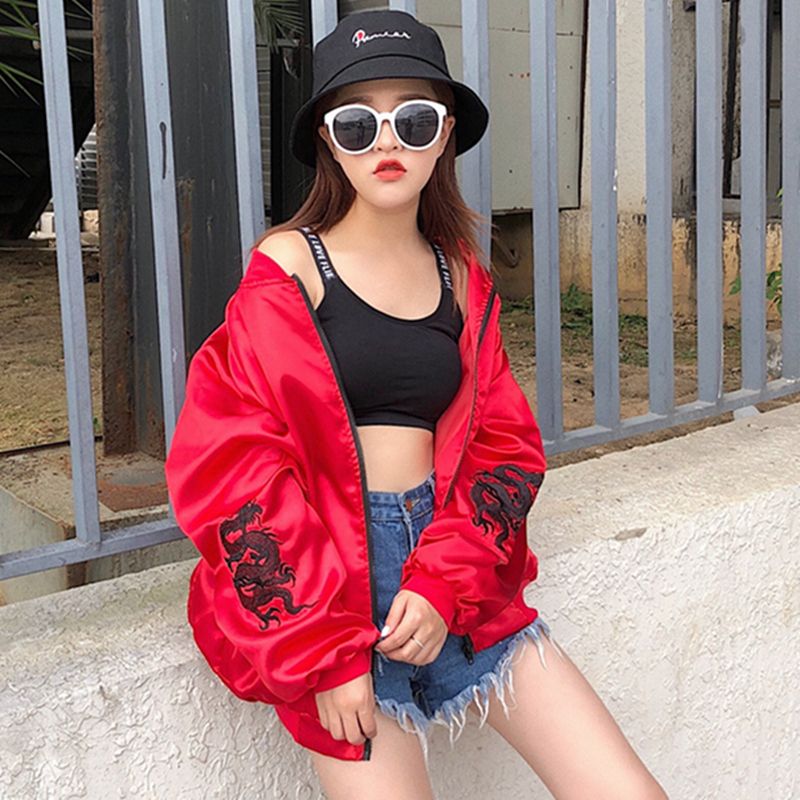 If you don't want to miss out on these amazing deals make sure you check Yesstyle out today and when I say that I mean right now!
Also, if you are a new customer you can get an extra 10% off orders over $35 dollars using the code YESSTYLE and you can also get free shipping. Don't miss out!
Click here to get 10% off at Yesstyle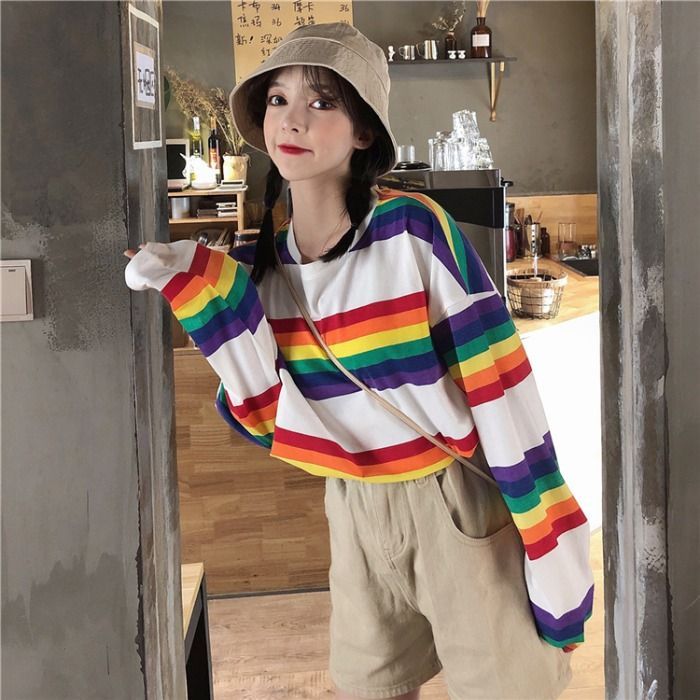 Shop this outfit: Oversized jumper here, shorts here, Hat here
Shop this outfit: Jumper here, plaid skirt here
Shop this outfit: Jumper here, Jeans here
Shop this outfit: White Turtle Neck here, Purple Cardigan here, Plaid Skirt here
Shop this outfit: Denim Jacket here, Tank Top here, Plaid Skirt here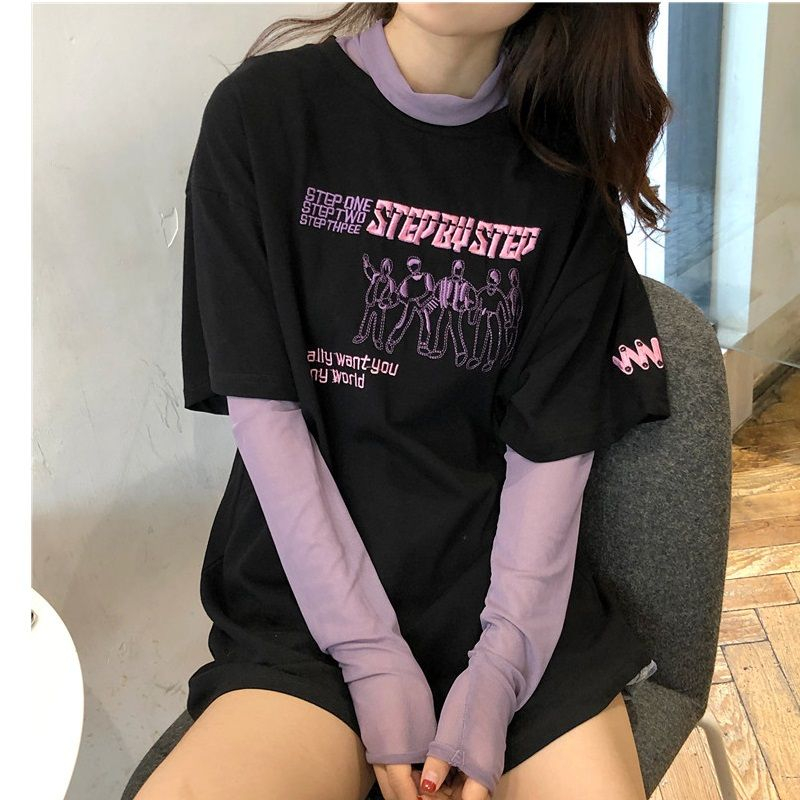 Shop this outfit: Long sleeve top + Oversized top here, Shorts here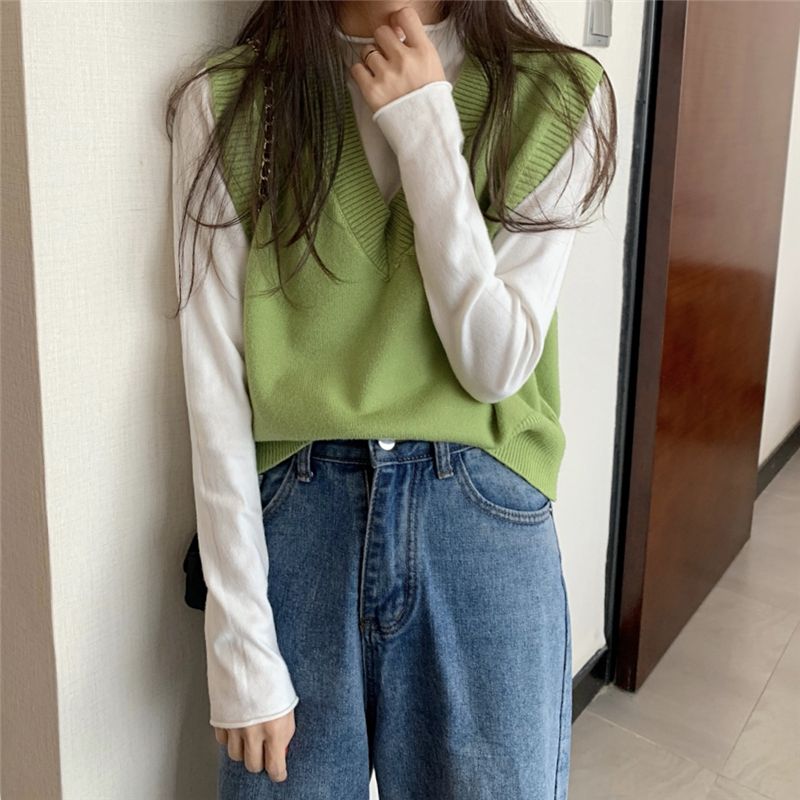 Shop this outfit: White Top + Green Vest here, Jeans here
Shop this outfit: Hoodie here, Top here, Skirt here
Shop this outfit: Top here, Skirt + Shorts here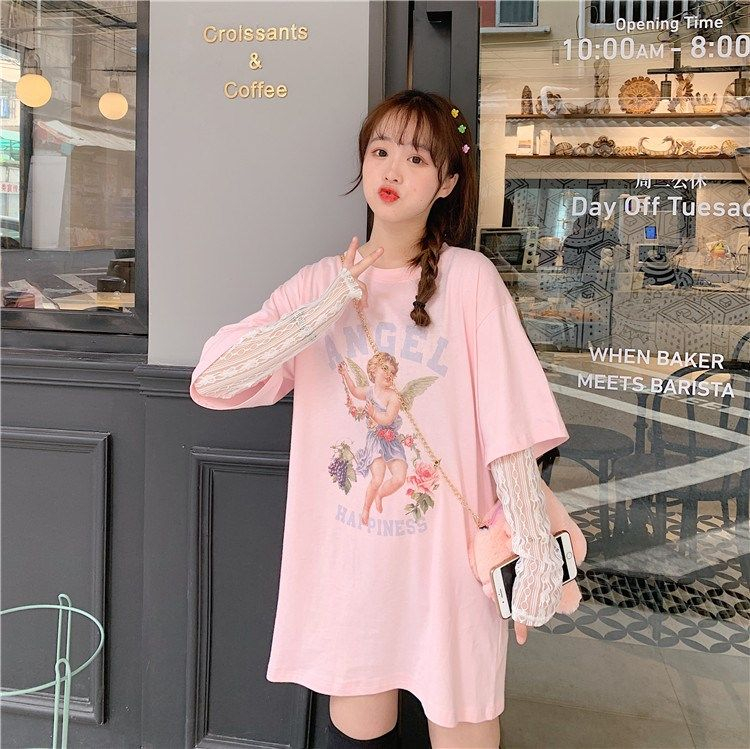 Shop this outfit: Oversized top + Long sleeve top here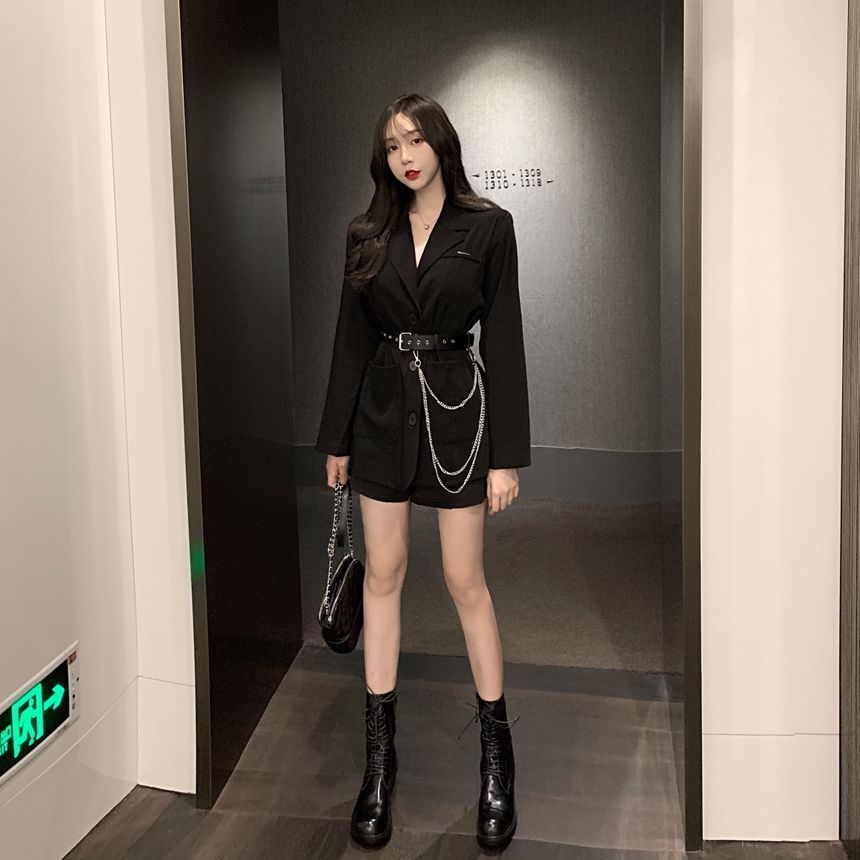 Shop this outfit: Black blazer + Belt with chain
Shop this outfit here: Top here, Plaid T-shirt here, Shorts here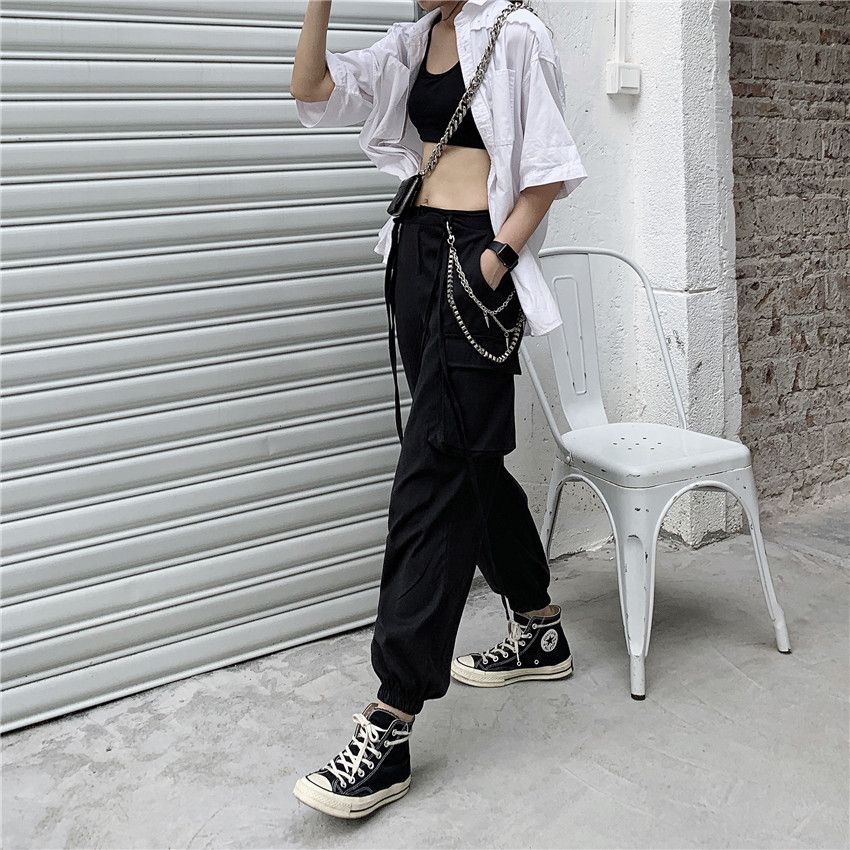 Chop this outfit: White T-Shirt here, Crop top here, Cargo Pants here
That's all for today. Thank you for reading. I hope you liked these aesthetic Korean outfits and comment below your favorite one. Don't forget to check out Yesstyle so you can get some of these outfits today.
Check out my other posts:
10 Korean Beauty Dupes from Yesstyle: Save Money in Style
The 10 Best Korean Moisturizers That Will Leave Your Skin Glowing
How To Have A Soft Girl Aesthetic – A Detailed Guide
5 Cute Korean Outfits That You Must Wear Now
15 Aesthetic and Stylish Plaid Skirt Outfits You Must Wear Now
How To Style Grunge Aesthetic Fashion – Everything You Need To Know
10 Aesthetic Outfits You Must Have In Your Wardrobe
10 Staple Clothing Accessories You Must Have In Your Wardrobe