I love my hair and I am always trying to find out new ways to grow long, luscious hair. Recently I found out about how aloe vera can be very beneficial for hair growth. I would like to share that with you today.  How to use aloe vera gel for hair growth.
Aloe Vera Gel for Hair Growth:
What is Aloe Vera?
Aloe vera is an evergreen perennial, it originates from the Arabian Peninsula but grows wild in tropical climates around the world and is cultivated for agricultural and medicinal uses. The species is also used for decorative purposes and grows successfully indoors as a potted plant.
It is found in many consumer products including beverages, skin lotion, cosmetics, or ointments for minor burns and sunburns. There is little scientific evidence of the effectiveness or safety of Aloe vera extracts for either cosmetic or medicinal purposes. Studies finding positive evidence are frequently contradicted by other studies.
What are the benefits?
Strengthens and repairs strands
Aloe Vera naturally contains loads of vitamins and minerals which are very beneficial for your hair. It contains vitamins A, C and E. These vitamins helps promote healthy cell growth and shiny hair. Both of these components help to stop your hair from falling out.
Promotes hair growth
Aloe Vera is known for having amazing healing properties and it just happens that one of them can help you. Aloe Vera can increase blood circulation to your scalp which can help stimulate hair growth. After using Aloe Vera you may notice that your hair breakage has been reduced and your hair sheds less. These are just a few of its benefits.
Nourishes the scalp and reduces dandruff
Aloe Vera has anti-inflammatory properties that help to soothe your scalp from irritation and aggravation. This stops you from scratching your scalp which can damage your hair follicles and prevent hair growth. It also has antifungal and antiviral properties. It completely reduces dandruff and promotes a healthy scalp.
How should you use it?
Pure Aloe Vera
Extracted from the leaf of the aloe plant, pure aloe vera can be used as a natural treatment for hair loss.
1. Cut off a leaf from the aloe vera plant.
2. Scrape out the gel-like substance from inside the leaf using a spoon.
3.Apply this gel directly to your scalp and hair
4. Leave it on for an hour and then wash off with a mild shampoo.
5. Reapply the remedy 2 to 3 times a week for best results.
Jojoba oil and aloe vera
Jojoba oil is like a twin to human skin oil which helps to balance sebum production in the scalp while the very important and amazing vitamins and minerals present in the oil promotes hair growth. It also helps to moisturize the hair follicles and make the hair strands stronger and healthier.
1.Mix 3 tablespoons each of jojoba oil and aloe vera juice in an applicator bottle.
2. Then apply it all over the scalp and hair.
3. Massage it in for 5 minutes.
4. Wait for 30 to 45 minutes and wash your hair with a mild shampoo.
5. Follow this process 1 to 2 times a week.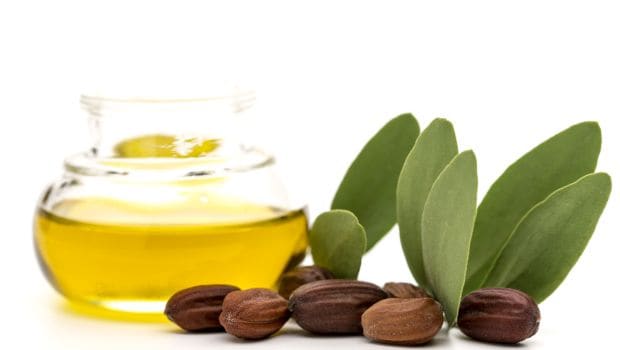 Aloe Vera and Honey Mask
Honey is amazing for your hair and it can work really well with aloe vera to eliminate hair loss.
Take 2 tablespoons each of pure aloe vera juice, raw honey and your favourite conditioner in a bowl.
Mix the ingredients in a bowl
Shampoo your hair and scalp
Apply the mask to your hair
Put on a shower cap and wait for an hour.
Then rinse your mask out of your hair
Repeat this process every week
Things To Buy:
Click here to buy aloe vera juice
Benefits of Jojoba oil:
Promotes hair growth
Reduces hair loss
Relieves hair conditions like eczema
Can be used as a hair moisturisers
Promotes a healthy scalp
That's all for today. I hope you will use aloe vera gel for hair growth in the future and I hope you can see some results. Comment below if you will try this method. I hope you have a great day!
Check out my other posts
4 Crucial Reasons Why You Need Protein For Curly Hair
10 Stylish Hairstyles For Natural Curly Hair That You Can Easily Do
A Detailed Aztec Healing Clay Review For Skin & Hair – Is It Really Worth It ?
How to grow your hair using Aztec healing clay
7 essential oils that you need for more hair growth
5 Korean Outfits that you must have in your wardrobe
Comment, Share and Subscribe
Until next time